For Sale or Wanted
For Club members only:
Shirts (Polo, long sleeve), Hats, and SH burgees are available. Contact an Exec member for prices and availability. Apparel and item price list (PDF).
Personal Items to Buy or Sell:
Note: No item offered for sale or purchased as a result of a listing on this page shall be considered as a warranty or endorsement by the Safety Harbor Boat Club (SHBC), its members, or any associated parties, agencies, or businesses. All transactions, rights, duties, and compliance with State and Federal laws shall be the responsibility of the seller and buyer alone. All listings are provided at no cost to SHBC Members and will be be considered "active" until removed. It is the responsibility of the advertiser to notify the Webmaster that the ad is no longer active and should be removed. The Safety Harbor Boat Club reserves the right to list or de-list any or all advertisements below for any unstated reason. The only recourse or right of the advertiser is to request in writing that their advertisement be removed from this server web page. Requesting a listing here constitutes complete acceptance of these terms. See also Disclaimer below.
---
[For Sale]
Posted 12 February 2011
SHBC T-Shirt, Long Sleeve L-42-44
SHBC T-Shirt, Long Sleeve M-38-40
Price: $12.00
Burgees now in stock: $20.00 each
S.H.B.C.
---
[Services]
Posted 22 Dec 2013
MYSTIC MARINE SERVICES

REPAIRS / MAINTENANCE / MODIFCATIONS / INSTALLATIONS
Brightwork
Painting
Rigging
Hardware & Electrical Upgrades / Installations
Plumbing
Wiring
Woodwork
Canvas
Fiberglass
Minor Engine Maintenance
Detailing
Deliveries
Sail Training (Licensed Captain)

Contact:
Capt. Larry Pritchett
727-724-8652 (Leave message)
727-502-7888
---
[Items]
RePosted 25 Dec 2019
Sailboat, 1976 Pearson P28-1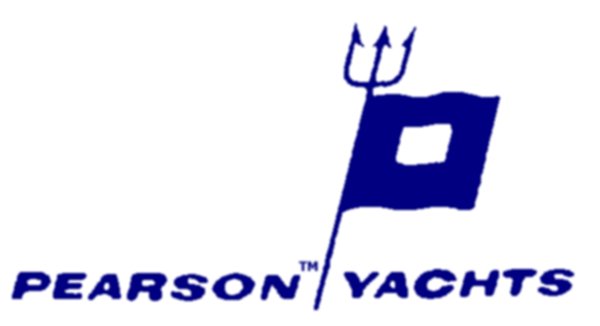 S/V EMPIRE
U.S.C.G. Documented Vessel, 10 Ton Displacement
Universal Atomic 4 28hp Engine with Monel gas tank
Qualifies for FL Antique Vessel Tax Discount
Bottom paint and all thru-hulls + valves replaced Summer 2015

She is in good shape, only needing a few lines/sheets to feel comfortable. This is a turnkey sale. There is too much to list here, but includes drifter, jibs, spinnakers & 12' pole, wheel steering, electronics (including new-in-box Garmin ST-600s S1 Wheel Pilot w/Remote), new start and house batteries, navigation tools, engine manuals, and spare parts.
View at Safety Harbor Slip #5.
NOW asking $8,500 and will not negotiate lower offers. This is an as-is price, where as-is means it needs new batteries, some new lines, the oil changed, but no major repairs necessary. I will pay all USCG Documentation and FL license transfer fees (but not taxes).
View pictures in separate browser window here...
(http://www.mikeyhelpme.com/P28-1/Empire.htm)
Contact:
Mike Hembrey

---
[Items]
Re-Posted 9 Jan 2020
1980 Catalina 22'
Great shape inside and out, 2014 Suzuki engine OTB, swing keel, pop top, roller furler, cushions, teak salon, alcohol cooking stove, porta potty, crisp main, two standard jibs, sleeps 4, includes trailer. $5,500 Call Joe at 813-924-6537.
---
[Items]
Posted 29 Nov 2019
Sailboat, 1979 Hunter 27'
s/v John Marie
LOA -27.17 - LWL - 22 -Disp - 7000 lbs.
Beam 9.25' - Draft 3' 3" (Shoal)
Engine - Y2M Yanmar (2006)
Water 35 g. - Fuel 12 g. Diesel
Roller Furling - 25 W VHF (new)
Chart Plotter - Handheld VHF
Wheel Steering - And Much More
$10,000 OBO
Contact:
Chris Garill @ 727 656 2238
---
[Place your Ad here!!!!]
Posted DD MM YYYY
---
Disclaimer (big print): The Safety Harbor Boat Club, Webmaster, or anyone else except the listing/posting Owner shall not be liable for the content of any ad, posting or listing on this For Sale page. Corrections are solely the responsibility of the Owner and changes shall be requested in writing to the Webmaster. The Webmaster reserves the right to refuse any listing that contains content considered inappropriate by SHBC standards.